MEDIA CENTER
Company News | Lixuan Technology was awarded the third batch of high-tech enterprises in Henan Province in 2018
---
According to the "Management Measures for the Recognition of High-tech Enterprises" (Guoke Fire [2016] No. 32) and the "Guidelines for the Management of High-tech Enterprises" (National Science and Fire [2016] No. 195), Henan Lixuan Technology Co., Ltd. obtained Henan In the 2018 province, the third batch of high-tech enterprises was proposed to be publicized.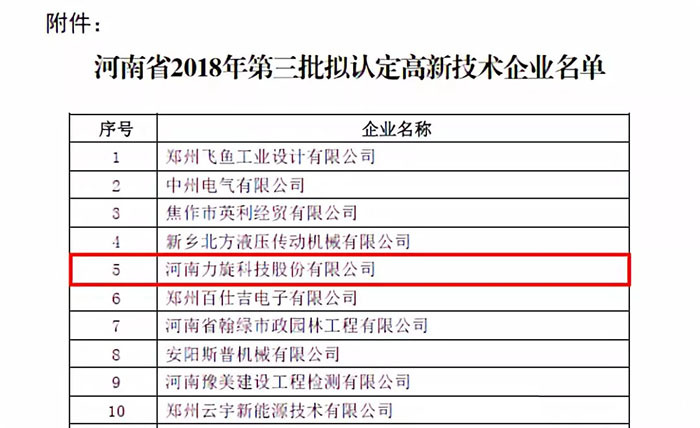 Lixuan Technology was incorporated in April 2016 and started construction in May 2016. Since the establishment of the company, under the guidance of the technical center of the group company, various systems have been established in strict accordance with the standards of high-tech enterprises, and the independent innovation work has been actively promoted. Up to now, 10 patents have been filed, including 5 invention patents. The company's fist products 50ah, 63ah lithium iron phosphate power battery has passed the mandatory inspection of the Ministry of Industry and Information Technology, and the five power battery systems have passed the detection of the China Automobile Center testing organization, and the energy density is the first of its kind. In terms of the introduction of high-level talents, the company set up an expert committee to introduce Dr. Hu Pei, Professor Huang Yunhui from Huazhong University of Science and Technology, Dr. Dong Zhenwei from Xuchang College, Professor Gao Yuanhao, etc. as experts of the company's expert committee, and signed a cooperation agreement with the innovation team of Professor Li Wei of Huazhong University of Science and Technology. Carry out project cooperation.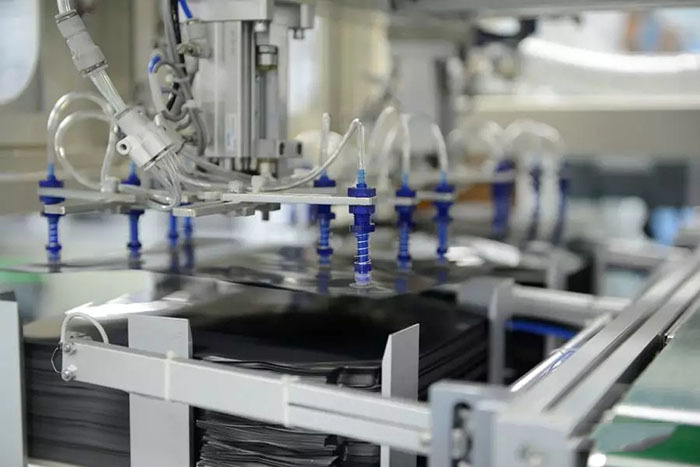 △ Automatic laminating machine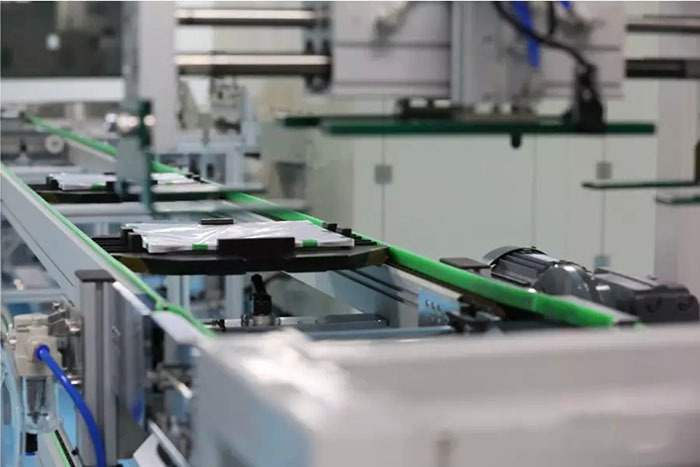 △ Automatic conveyor line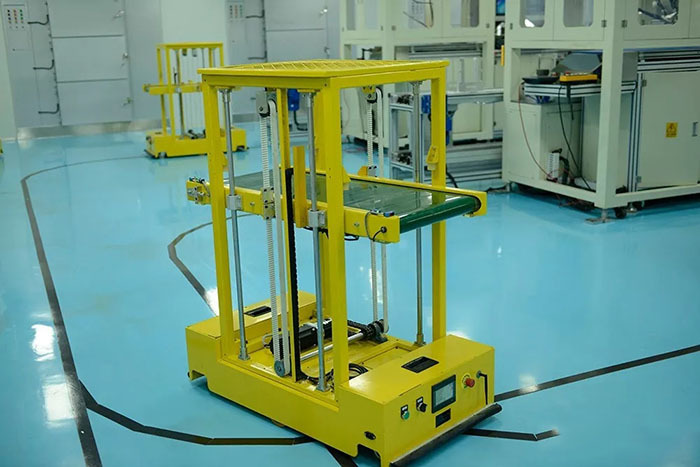 △ Material conveyor
Winning high-tech enterprises will further promote independent innovation and intellectual property protection, increase the introduction of high-level talents, and enhance the core competitiveness of enterprises. Further strengthen the company's ability to innovate and transform scientific and technological achievements, and promote the company's sustained, healthy and rapid development to provide strong technical support.